IBM software contracten kunnen complex en kostbaar zijn. Daarnaast dient u zich aan diverse regels te houden om een lastige audit situatie te voorkomen. Senior Software Solutions Specialist Bart Idenburg neemt u in de webinar mee in de complexe wereld van IBM software contracten, licenties en audits. Daarnaast krijgt u praktische tips om te besparen en vervelende audits situaties te voorkomen.
Bekijk de opname van dit webinar terug.
Inhoud: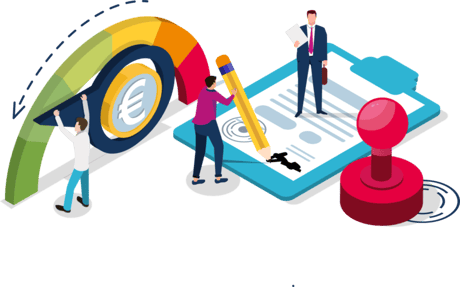 Complexiteit
Contractvormen
Verlengingen
Licentiemodellen
Audits
Tips
Is dit webinar voor mij interessant?
Heeft u momenteel een IBM Software contract (bijvoorbeeld een Passport Advantage (PA) of Flexible Contract Type? Bekijk dan dit webinar voor tips en advies bij uitbreiding, verlening of audit.
WEBINAR
Bekijk de opname van webinar: 'IBM Software tips – Bart Idenburg'
Ik ga akkoord met de voorwaarden van TTNL en begrijp dat mijn gegevens worden opgeslagen zoals verBedankt. De downloadlink wordt binnenkort naar uw e-mail verzonden.meld in de privacy verklaring*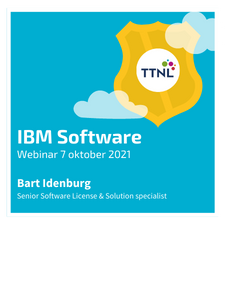 Wilt u meer informatie?
Heeft u vragen over IBM software contracten? TTNL denkt graag met u mee. Mail naar info@ttnl.nl of vul het contactformulier in. U kunt ons natuurlijk ook bellen op: +31 (0)345 547040.